FGB LunchBox Amp-
The Lunchbox Amp is exactly what it sounds like, a lunchbox converted into an amp, with a small 4" speaker and amp circuit! This is some funky-fresh-fly-tricked-out shtuff that might just be the crazy sound you need for your project. Control tone and gain right on your guitar. Comes with an Apocalypse Cow Variety sampler CD!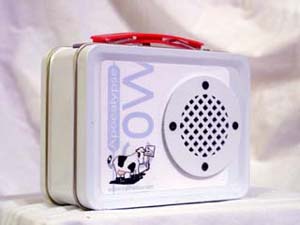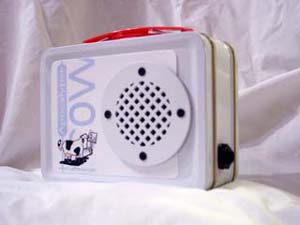 Available for $40 from our shop. Currently out of stock (but new designs may be coming!)





Subscribe to our podcast featuring bands we've recorded

iTunes rss feed
Not all bands are the same; Apocalypse Cow, a recording studio that's different.
To contact Apocalypse Cow Recording - info@callthecow.com - 630-897-9023